It takes a special person or people to mobilize a nationwide movement, creating a coalition of supporters and attract positive media attention. please help me welcome Mary Boyd and Neel Stallings, passionate educators and advocates that won't stop until there is a world without breast cancer.
About Mary Boyd (aka Lucy)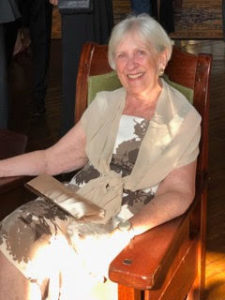 Professional experience as a federal lobbyist provided the logical foundation for this
breast cancer survivor to volunteer in advocacy for Susan G. Komen/Charlotte, where
she is also a former board member. In 2012, Boyd and Neel Stallings even served as
interim co-executive directors of the affiliate. Somehow, the organization survived.
About Neel Stallings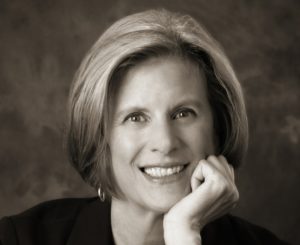 When her sister was diagnosed with breast cancer in 1996, Neel vowed to do everything she could to
end this disease. After helping launch the first Komen Charlotte Race for the Cure in 1997, her vow
became even more personal in 1999 when she herself was diagnosed with breast cancer while serving
as the Co-chair of the Charlotte Race.
Neel, now a two-time survivor since 2016, has been a passionate volunteer locally, nationally and
internationally. Locally, she was a founding board member of Komen Charlotte, trained more than 100
speakers to go into the community to educate people about breast health and breast cancer, founded,
with her sister, Scouting for the Cure™ to teach Girl Scouts and their families about breast health and
breast cancer, has served on a host of Komen Charlotte committees and is now working with N.C.
legislators to pass the N.C. Cancer Treatment Fairness Act.
Nationally and internationally, Neel designed and facilitated leadership training for Komen volunteers
across the country. She served as one of 25 U.S. delegates to the first Global Advocate Summit in
Budapest, Hungary in 2007 and later as a panelist for the first Middle East/North Africa Breast Cancer
Advocacy Conference in Amman, Jordan. Neel won Komen's prestigious "Outstanding Volunteer of the
Year" award in 2012.
Neel is a passionate educator and advocate and won't stop until there is a world without breast cancer.
Transcript
Adam: 00:01 Government regulations can have a significant and powerful impact on breast cancer, nonprofit organizations and the people they serve. It is more important than ever to become involved with policymakers at the city, county, state, and national levels, and to raise awareness of legislative developments that affect breast cancer patients nationwide. Effective advocacy helps to achieve the greatest good for the greatest number of people and the entire breast cancer community. To talk to us more about public policy advocacy and how they have helped raise awareness of Susan G Komen's mission mobilizing a nationwide movement, creating a coalition of supporters and attract positive media attention, please help me welcome Mary Boyd and Neel Stallings. Hey, welcome to the show.
Mary: 00:46 Thank you.
Neel: 00:47 Thank you.
Adam: 00:48 I'm really excited to have you. This is going to be a fun conversation, but before we start with any questions, can you just introduce yourselves and just give us a ten second bio about who you are and what you're about?
Mary: 00:58 This is Mary Boyd and I'm God help you a retired federal lobbyist. I am a person who gives a good reputation for being a lobbyist. And so Neel was smart enough to recognize that experience and she roped me into this. So there you go.
Adam: 01:18 That's wonderful. Alright Neel, tell us about you.
Neel: 01:21 One of the smartest things I ever did was rope Mary into this and I am a two time breast cancer survivor and go back with Komen Charlotte to the beginning about 23, 24 years ago.
Adam: 01:38 Wow, that's fantastic. And and you're somewhat of a dynamic duo, I'm told, right. What's, what was your nickname again?
Mary: 01:47 I'm Lucy.
Neel: 01:47 I'm Ethel.
Adam: 01:50 And we had some great laughs preparing for this. So I'm really excited to talk to you and more importantly to understand how public policy advocacy is so important. So to start with, first question, why do you think public policy advocacy is so important for breast cancer patients?
Mary: 02:07 If you're not at the table, you're the dinner.
Adam: 02:12 I love that.
Mary: 02:13 You gotta be involved because the government does research, Komen does research. So we want to make sure all that compliments each other. The government helps provide screening dollars for mammograms for low income under-insured people. So we want to make sure that that money stays in the budget. There's always a lot of pressure on federal and state budgets and so Komen has to be involved to make sure that eliminating cancer is a priority item.
Adam: 02:52 I love that. Well, so tell me what are some specific things that you fought for on behalf of breast cancer patients at a local or even at a national level with policymakers?
Neel: 03:02 When we were in Washington DC for summit day this past year, Mary stood up and made a very profound statement. She said, we have been working on the oral Chemo bill since at that time she said, I was young. Now I'm going to say since we were young and we are not done, this has been a top priority for us here in North Carolina. 43 States have passed an oral chemo bill. Six have not, North Carolina is one of those, we had been working on this for at least six years, maybe more. It's called the North Carolina Cancer Treatment Fairness Act. It passes the house, it goes to the rules committee in the Senate where it dies. We have met with legislators, we have written letters to the editor, we have written opinion pieces for the newspaper, emails, letters, phone calls. We've rallied people and it's very frustrating, but we are not going to quit because it's very important. And here's the other thing about that. There are at least what 25 other organizations involved with us, American Cancer Society, Leukemia, Lymphoma, top medical hospitals, clinics, pharma, you name it. And we still can't get it out of the rules committee, but I'm a bulldog with a bone and I'm not going to stop.
Adam: 04:43 I love how you describe yourself. I think you two have a lot of energy to provide and I love that. So tell me about one triumph in changing legislation to allow more compassionate patient policies that you're like a triumph that you're most proud of.
Neel: 04:59 We, some years ago it looked like the North Carolina BSCCCP funding. That's Breast and Cervical Cancer Control Program was, going to be cut back so all of us from the various North Carolina affiliates got together and met with the state director of health, we don't know if we're the reason that no funding was cut but we're going to take credit for it. And we were real happy about that and the other thing is that the North Carolina checks alarm, there are three check off places for those getting a refund. And one of those is now the North Carolina BCCCP program that we also workED with our state legislators to get on there.
Adam: 05:54 Wow.
Neel: 05:55 Those are two things we're proud of.
Mary: 05:58 Let's say at the federal level, the good news is there does seem to be a certain amount of bipartisan support for continued and increased funding at the national institutes of health, which is so important for research dollars going to breast cancer and other cancers. So when you go into a congressional or Senate office in DC, you do get generally very good positive attitude about supporting the dollars for NIH. So that's one spark of hope that comes out of DC.
Adam: 06:39 I love that. So you're, educating me a lot right now. This is amazing. Tell me how you educate policy makers and decision makers at either the local or national level about breast cancer legislation that matters.
Mary: 06:54 You got to keep it really simple. Not to say that these are not very bright people and we are grateful at the state and federal level that they are serving us. At least we hope they generally are, but their time is very limited and particularly at the state level, their staff capability or quantity is very limited. So you'd have to keep your messages as simple as possible, as brief as possible and as punchy as possible so that they get it. And that is true at the federal level as well, although they tend to have staff people who are more into the subject matter in depth than at the state level.
Adam: 07:44 I love it. I love that you said as punchy as possible. Like I totally agree. Communication, that's punchy and to the point really makes an impact. So I love how you frame that. All right. So if someone wanted to become more involved in public policy advocacy on behalf of breast cancer patients, tell me what you'd recommend.
Neel: 08:02 I would recommend that they contact their local or Komen affiliate that is the closest and ask how to get involved. After this interview or podcast, we are going to meet with the woman who lives about an hour and a half away. She wants to get involved with advocacy. We are definitely welcoming her and we'll be talking to her about what she can do. We have people who do step up and want to do something. So we give them the information, we talk to them, we tell them what's involved and then we're all off to the races.
Mary: 08:54 And in terms of involvement and just information, one thing we try to do with legislators, both at the state and federal level as well as the local level is to keep them informed of common activities, which may or may not be legislation oriented. In fact, typically they are not- what we want to do and is pretty much a rule of, of keeping legislators informed is for them to get to know you and you to get to know them before you have to ask them for something. So as Neel put it so well, we find reasons to drip on our legislators. And by dripping we mean really brief emails that follow what the local affiliate is doing from a program standpoint. For instance, last week Komen Charlotte sponsored an extremely successful metastatic breast cancer conference. So we followed up with the congressional office where in the County where we held the meeting to remind them that we are very interested in Komens, ABCD access to breast cancer diagnostic services, bill HR 24, 24, at least I think I got the name right, the number right. I didn't forgive me. Because we reminded the the congressional staffer in the area, that one we had just held an extremely important and well attended conference in that district. And the one message that we kept hearing is metastatic breast cancer patients live screening to screening. Well they need help with getting those screenings paid for because they're the diagnostic type a as opposed to an initial screening mammogram and they're not treated the same way by a copayment or insurance reimbursement. So we try to level that playing field. So that was a way of bringing home the message to that field office that "Hey, we asked you a few months ago to get the Congressman to co-sponsor the ABCD bill. What's the status of that?"
Adam: 11:28 Right. Just staying on the radar. Always stay on the radar. I love the drip campaign. That's fantastic. So last question, how has Susan G Komen helped give you a platform for public policy advocacy?
Mary: 11:41 Komen provides incredibly detailed and good information about legislative interests that we should be promoting both at the federal level and at the state level. And I have to say the advocacy summit over the years has just been a terrific platform for Komen staff people and volunteers like us to learn from. And we always have that information available.
Neel: 12:11 The material that they send us is absolutely, phenomenal – workbooks, all kinds of things. And a huge shout out to Rebecca Burch and Alicia Moore. They have been our liaisons there were a number of years. I cannot sing their praises and Komens praises highly enough.
Adam: 12:36 Wow. That's fantastic. Well, Mary, Neel Lucy, Ethel, I cannot tell you how much I have enjoyed interviewing you. You're both amazing people doing amazing work. Thank you. Thank you. Thank you for the work that you do. Thank you for your energy, your energy. It's amazing.

Adam: [00:01] Many of our guests on Real Pink have been diagnosed with breast cancer so our audience has learned about the fear, confusion, anxiety of breast cancer diagnosis. But our audience has also told us that they have been helped by hearing the real-life stories from survivors and sharing in their experience and I know that I've learned many important lessons as the host for Real Pink.

Sponsors
Intro and outro music is City Sunshine by Kevin MacLeod. Ad music is Blue Skies by Silent Partner. The Real Pink podcast is hosted by Adam Walker, produced by Shannon Evanchec and owned by Susan G. Komen.