Real struggles.
Real help.
Real courage.
Real Pink is taking real conversations about breast cancer from the doctor's office to the living room. Hosted by Adam Walker, episodes feature candid conversations with survivors, researchers, physicians, and more. Find answers to your toughest questions and clear, actionable steps to live a better life, longer. At Real Pink, compassionate storytelling meets real inspiration, and real support.
Breast Cancer Resources
Find the information you need.
Risk Factors
Understand the factors that may affect your risk of getting breast cancer.
Screening & Detection
Screening tests are used to find breast cancer before warning signs or symptoms.
Diagnosis
Learn about the process of diagnosis, follow-ups, and factors that affect prognosis and treatment.
Treatment
Learn about treatment for early and locally-advanced breast cancers (stages I, II and III).
Financial Assistance
Here you'll find resources to help with financial concerns.
Tools and Resources
Here you'll find information about our helpline, as well as resources and interactive tools.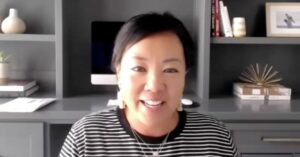 During Asian American Pacific Islander Heritage Month, Susan G. Komen is encouraging Asian American women to prioritize their breast health and get regular screenings. Breast cancer is the second leading cause of cancer death in Asian American and Pacific Islander women. Although Asian American women in the U.S. have similar screening mammography rates as Black, white and Hispanic women, they have more delays in follow-up care after an abnormal mammogram than white women. Today's guest, like many people, never imagined that receiving a breast cancer diagnosis was something that could happen to her. Eating healthy and being aware of risk factors and overall health has always been a part of her lifestyle and she and even serves as the General Counsel of Susan G. Komen, with no breast cancer in her family history. Yet, in April 2021, she was diagnosed with breast cancer. Here today to share her story and the importance of regular screenings and mammograms is Eunice Nakamura. Eunice, welcome to the show!
Listen Now

→
Join Our Mailing List
Get the latest breast cancer news and information, and updates about Real Pink.