Real struggles.
Real help.
Real courage.
Real Pink is taking real conversations about breast cancer from the doctor's office to the living room. Hosted by Adam Walker, episodes feature candid conversations with survivors, researchers, physicians, and more. Find answers to your toughest questions and clear, actionable steps to live a better life, longer. At Real Pink, compassionate storytelling meets real inspiration, and real support.
Breast Cancer Resources
Find the information you need.
Risk Factors
Understand the factors that may affect your risk of getting breast cancer.
Screening & Detection
Screening tests are used to find breast cancer before warning signs or symptoms.
Diagnosis
Learn about the process of diagnosis, follow-ups, and factors that affect prognosis and treatment.
Treatment
Learn about treatment for early and locally-advanced breast cancers (stages I, II and III).
Financial Assistance
Here you'll find resources to help with financial concerns.
Tools and Resources
Here you'll find information about our helpline, as well as resources and interactive tools.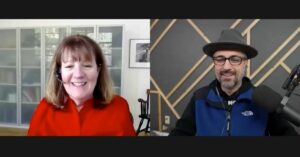 Every cell in your body has genes that contain the blueprints, or genetic code, for your body. Cancer develops when changes – or mutations -- in some of these genes cause the cells to grow uncontrollably and take on new characteristics. Tumor profiling, also called molecular profiling or genomic testing, gives information about the specific changes in the genes of cancer cells. Today we are joined by Dr. Christy Russell, Vice President of US Medical Affairs at Exact Sciences, who will talk with us about tumor profiling in breast cancer. Welcome to the show, Christy!
Listen Now

→
Join Our Mailing List
Get the latest breast cancer news and information, and updates about Real Pink.