Real struggles.
Real help.
Real courage.
Real Pink is taking real conversations about breast cancer from the doctor's office to the living room. Hosted by Adam Walker, episodes feature candid conversations with survivors, researchers, physicians, and more. Find answers to your toughest questions and clear, actionable steps to live a better life, longer. At Real Pink, compassionate storytelling meets real inspiration, and real support.
Breast Cancer Resources
Find the information you need.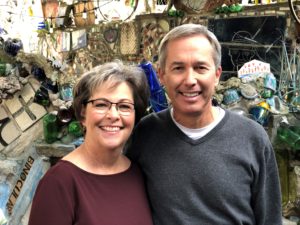 Studies show that there is a disconnect between the type of support MBC patients believe they need vs. what care partner believes that patients need. Because of this, communication is of the utmost importance. Meet Janice and Rex Rex is a Midwesterner; born and raised near Lafayette, Indiana. Following high school graduation, he enlisted in…
Listen Now

→
Join Our Mailing List
Get the latest breast cancer news and information, and updates about Real Pink.