When someone is diagnosed with breast cancer, it's scary for them and everyone around them. The emotions involved can seem even more heightened to a child who has to watch their parent go through a diagnosis or treatment. Raphael Alejandro joins the podcast to share his family's story….
About Raphael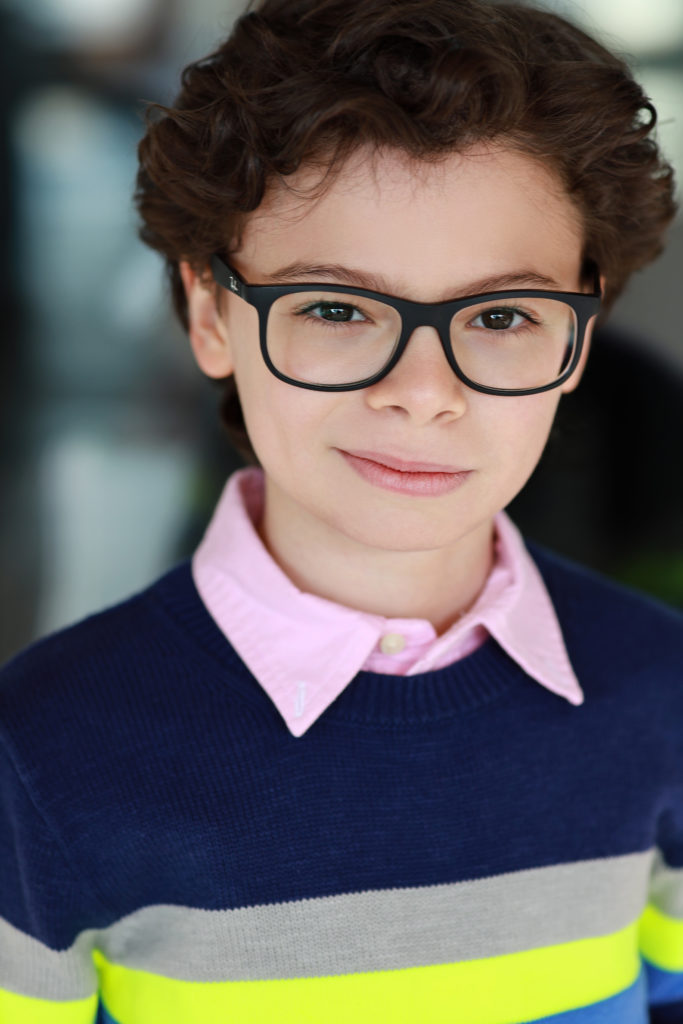 Raphael Alejandro brings his comedic timing as a lead on the Disney Channel series "Bunk'd" where he portrays 'Matteo,' a cautious kid who is learning to face his fears while at Camp Kikiwaka. The series was just picked up for a 5th season and nominated for a Daytime Emmy. He'll also be seen as 'Zaqueu' in Disney's "Jungle Cruise" (July 2021) alongside Dwayne Johnson and Emily Blunt. Alejandro kicked off his acting career doing commercials before landing, at the young age of 5, his first television role as 'Roland,' Robin Hood's son, on ABC's "Once Upon a Time." He went on to appear on the series, "Almost Human" and "Olympus." Alejandro's film credits include "Badge of Honor" and "Kindergarten Cop 2." For his work in "Almost Human," Alejandro received a Young Artist Awards nomination. He was also honored with a Joey Award (honoring young Canadian performers) for his role in "Kindergarten Cop 2." Recently, Raphael stole the hearts of audiences across the world in his starring role of 'Hugo' in "How to be a Latin Lover" with Salma Hayek and Eugenio Derbez.

Proud son of a Brazilian mother and a Panamanian father, Raphael is the youngest of three siblings. the Canadian native loves to play sports with his family, watch television and movies and travel. He is fluent in Portuguese, French, Spanish and English. Causes near and dear to his heart include environmental issues such as pollution of our oceans and global warming. He also hopes to raise awareness for breast cancer research as his mother is a survivor. Alongside acting, Raphael is a huge lover of education and can see himself one day being an environmental lawyer or paleontologist. He loves acting because every day is a big adventure and he never knows who he may be playing next.
Transcript
Raphael (00:01):
For nearly 40 years, Susan G Komen has been the leader in helping people with breast cancer gets the care they need and funding research to help find cures for breast cancer. In fact, almost every single discovery and every new treatment has happened in part because of Komen. They're working every day to save lives, but they can't do it alone. It takes the support of people like you and me to make it happen. Everyone touched by breast cancer. People like my mom need your help. Now more than ever, if you can help, I hope you will. By making a donation to Susan G Komen so that they can continue saving lives. Like my moms together, we can create a world without breast cancer.
Adam (00:57):
When someone is diagnosed with breast cancer, it's scary for them and everyone around them. Breast cancer is complex and overwhelming and does not just affect the person being treated, but it also affects the family and friends who love them. The emotions involved can seem even more heightened as a child who has to watch their parents go through a diagnosis treatment here today to share his family story. And what breast cancer feels like from a child's perspective is Disney channels. Raphael Alejandro Raphael brings his comedic timing, portraying Mateo, a leading role on Disney channels, "Bunk'd", which was just nominated for a daytime Emmy. Raphael kicked off his acting career landing at the young age of five. His first television role is 'Roland,' Robin Hood's son on ABC's once upon a time. He's also been seen as that cue on Disney's jungle cruise alongside Dwayne Johnson and Emily Blunt. Rafael, welcome to the show.
Raphael (01:48):
Hey, I'm glad to be here.
Adam (01:51):
Yes. So good to talk to you really have enjoyed meeting you and your family. You seem like I used the word. Lovely. You seem like lovely people. So I'm really excited to hear more of your story. So let's dive right in. Tell us a little bit about your family's journey with you.
Raphael (02:07):
Well, when I was really young, my mother was diagnosed with breast cancer and so it kind of hit us hard and our whole family shifted. And so things that my mother used to do, my father was taking place and my whole family was kind of going through a tough time, but in the end my mother wanted us to have as normal a life as possible. So during her chemo, after her operation, she just was driving around us. She was driving us around to auditions and doing stuff that he might not be. He didn't do all this stuff, but she was trying to make us happy. And we use that in a perspective that made us stronger. And so now she's with us, she's been, she's survived for around 10 years, I think. So that's my kind of journey with.
Adam (03:07):
Okay. Okay. And so, and how old were you when your mom was diagnosed?
Raphael (03:11):
I was around two years old, about term three, starting to end it.
Adam (03:17):
Okay. And is your mom's diagnosis? Something that you'd talk about as a family and if so, how does it make you feel when you have that conversation?
Raphael (03:26):
Well, I mean, it's, that's something we talk about frequently, but we do talk about it because we use it as, as, as a reminder that she's here and she survived and that we're very grateful for her and stuff that we might have taken for granted before. Now that we've had this experience, we're not taking as many stuff for granted, especially my mother. We kind of use this experience to make us stronger. And so when we feel down or whatever, we try to remember that so that we can eat, we can lift ourselves up and remember,
Adam (04:05):
Mm, I love that. I mean, it, it is easy to take moms for granted, right. And so now you have this, this good reminder not to. Right. And do you have any other advice for kids whose parents are survivors or who might be going through breast cancer treatment?
Raphael (04:19):
My advice for kids who are going through an experience like I had, I would probably tell them that you have to be hopeful and you have to be positive that they will pull through because you have to keep being positive no matter what.
Adam (04:39):
Yeah. That's great. That's great. And you seem like a really positive person. Is there anything that you do to be positive? Do you have any sort of tricks you can share with us
Raphael (04:49):
Being positive is just trying to look at the brighter side of the picture and, you know, I might look always positive, but sometimes, you know, everybody has those kinds of days where they don't see the glass half full, but rather half empty. And so because of that, I try to breathe. And like I said, remember the experience that we had and try to be grateful. And I try to reach out and just forget all about that.
Adam (05:26):
I mean, I like these say that you try to try to breathe and I wonder, you know, you are, you're acting right. You're, you're doing a lot of stuff. Is that something that you, is that a practice that you sort of carry into that as well, to help calm yourself down? You just breathe, you be in the moment, that sort of thing.
Raphael (05:44):
Yeah, especially like let's say the director wants me to do something and I, I'm not really getting it. And I'm kind of getting frustrated. I just try to calm myself down the same way that I kind of do on the bad where I'm kind of pessimistic.
Adam (05:59):
I love that. I love that. So why is it so important to spread awareness by partnering with Susan G Komen?
Raphael (06:05):
Yeah. To help the people that have gone through these experiences, not only kill survivors, but survivors as well. It's very important for them. Also, another reason why it's very important because Susan G Komen Meredith is also trying to inspire children and young people to take action and CV awareness of how, how common it's look like we kinda overlook how cancer has become so common in our lives, but start taking action because to find a cure or find a solution for this big problem. So that's why it's important to partner with Susan G. Colon or other foundations to raise awareness.
Adam (06:58):
I love that. I love that. That's really great. So Raphael, I got it. I got to just ask a couple of things about your bio. Cause there were a couple of, couple of things in there that were really great. So do I understand that you speak four languages fluently? Is that, is that correct?
Raphael (07:14):
Yes. I speak four languages, French, Portuguese, Spanish and English
Adam (07:19):
That is beyond impressive. And that's just fantastic. I love that. I also live, I red you're active in things that matter. So you're, you're helping out fighting against breast cancer. You also care about global warming and the environment like what's what drives you to want to be so helpful and to do things that matter.
Raphael (07:37):
My favorite superhero Spiderman. So I heard many times the call to this great power comes great responsibility.
Adam (07:45):
Oh, that's right. Yeah.
Raphael (07:47):
And think that if you achieve, you should use it to help other people to inspire them, to follow their dreams or to inspire, to help like in restaurants or research or helping the environment. And so even though I have not reached this certain level in my career, I want to help as many, as many foundations and such. And I can do.
Adam (08:24):
Wow. Wow. Well, Raphael, man, this has been such a pleasure. I love that you want to use your platform to give back and to make an impact in the world. And I'm convinced that you're doing that. Thanks for coming on the show. We'd love to have you back sometime.
Raphael (08:38):
Oh, of course. I'd love to come back. I had a blast being here. So thank you so much.
Sponsors
Thanks to Genentech for supporting Real Pink. To find out more about Genentech's latest research advancements, visit gene.com.
Intro and outro music is City Sunshine by Kevin MacLeod. Ad music is Blue Skies by Silent Partner.