Deciding when and how much to tell your children about your breast cancer diagnosis can be difficult to navigate. As a parent, your initial instinct may be to protect them from the realities of your diagnosis and treatment, but sharing age-appropriate information can be helpful and healing and can allow you to support each other through the experience. Here to share her story and the lessons that she learned about talking to your kids about breast cancer is Commander Caprice Massey…
About Caprice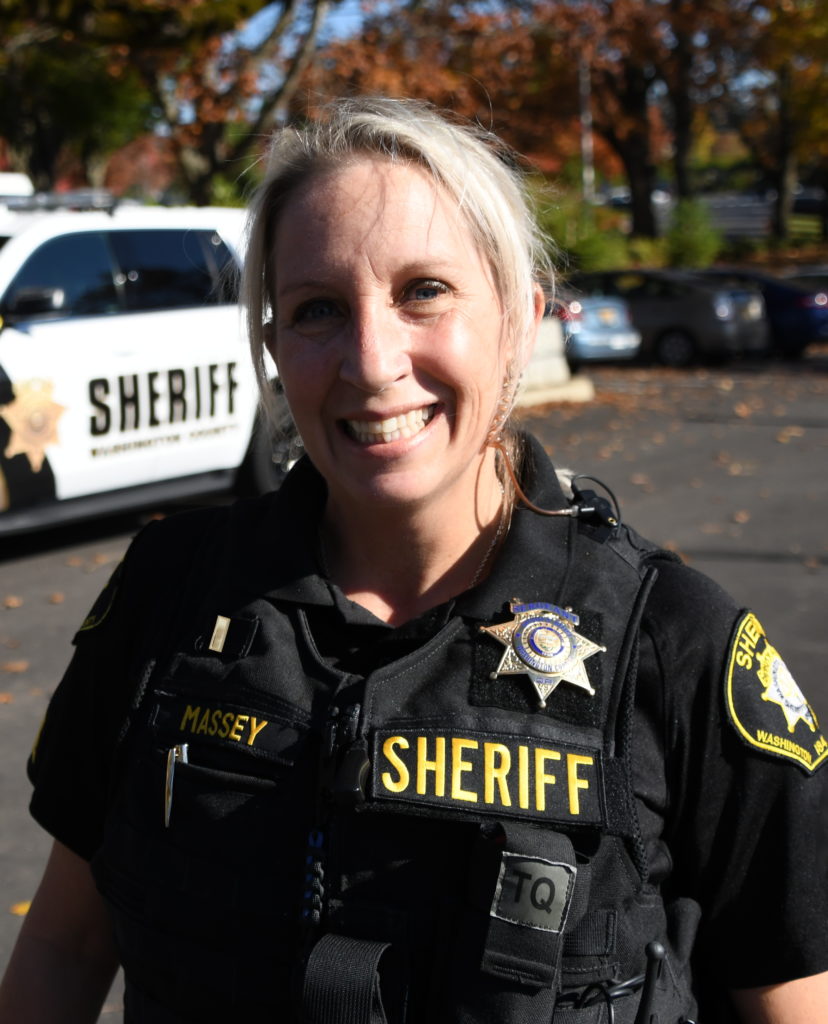 Commander Caprice Massey was born and raised on the mean streets of Eugene, Oregon. Go Ducks! She attended Pacific University in Forest Grove, Or. for about 2 years on a softball scholarship before joining the U.S. Navy. Caprice was an Aviation Ordnanceman in the Navy for 9 years; during which time she was stationed in Whidbey Island, Wa., Okinawa, Japan, and Norfolk, Va. She deployed on several different aircraft carriers and was assigned as ships company on the USS Theodore Roosevelt (CVN-71). After getting out of the Navy, Caprice joined the Army Reserves and became a deputy at the Norfolk Sheriff's Office in Norfolk, Va. After 4 years, she moved closer to home to take care of her parents. Caprice began working for the Washington County Sheriff's Office in 2004 and is currently assigned as the Commander overseeing the Jail Division. During her time at the Sheriff's Office, some of her assignments include being a Survival Skills Instructor, the sergeant assigned to oversee their Recruitment Team, and a coach to new staff. Her greatest joy comes from spending time with her husband, David, and their 3 daughters; Keyana, Remington, and London!
Caprice is very proud to be an independent woman, wife, mom, first responder, Veteran, coach, teammate, friend, and survivor!
Transcript
Sponsors
Thanks to Genentech for supporting Real Pink. To find out more about Genentech's latest research advancements, visit gene.com.
Intro and outro music is City Sunshine by Kevin MacLeod. Ad music is Blue Skies by Silent Partner.