Real struggles.
Real help.
Real courage.
Real Pink is taking real conversations about breast cancer from the doctor's office to the living room. Hosted by Adam Walker, episodes feature candid conversations with survivors, researchers, physicians, and more. Find answers to your toughest questions and clear, actionable steps to live a better life, longer. At Real Pink, compassionate storytelling meets real inspiration, and real support.
Breast Cancer Resources
Find the information you need.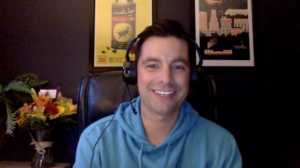 Transcript Adam: [00:07] From Susan G Komen, this is Real Pink, a podcast exploring real stories, struggles, and triumphs related to breast cancer. We're taking the conversation from the doctor's office to your living room. Having a family member or friend with metastatic breast cancer is challenging. For people who love and care for the…
Listen Now

→
Join Our Mailing List
Get the latest breast cancer news and information, and updates about Real Pink.