Real struggles.
Real help.
Real courage.
Real Pink is taking real conversations about breast cancer from the doctor's office to the living room. Hosted by Adam Walker, episodes feature candid conversations with survivors, researchers, physicians, and more. Find answers to your toughest questions and clear, actionable steps to live a better life, longer. At Real Pink, compassionate storytelling meets real inspiration, and real support.
Breast Cancer Resources
Find the information you need.
Risk Factors
Understand the factors that may affect your risk of getting breast cancer.
Screening & Detection
Screening tests are used to find breast cancer before warning signs or symptoms.
Diagnosis
Learn about the process of diagnosis, follow-ups, and factors that affect prognosis and treatment.
Treatment
Learn about treatment for early and locally-advanced breast cancers (stages I, II and III).
Financial Assistance
Here you'll find resources to help with financial concerns.
Tools and Resources
Here you'll find information about our helpline, as well as resources and interactive tools.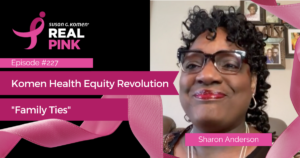 Breast cancer screening and early detection play an important role in your health. Screening tests can help detect breast cancer at an early stage when the chances of survival are highest. In this episode, we will dive into the importance of screening and how that can help with early detection. As part of this conversation, we will also discuss why genetic counseling and testing is so important, along with the importance of having discussions about family health history, especially in Black families. Joining us for this discussion is Sharon Anderson, who is living with metastatic inflammatory breast cancer.
Listen Now

→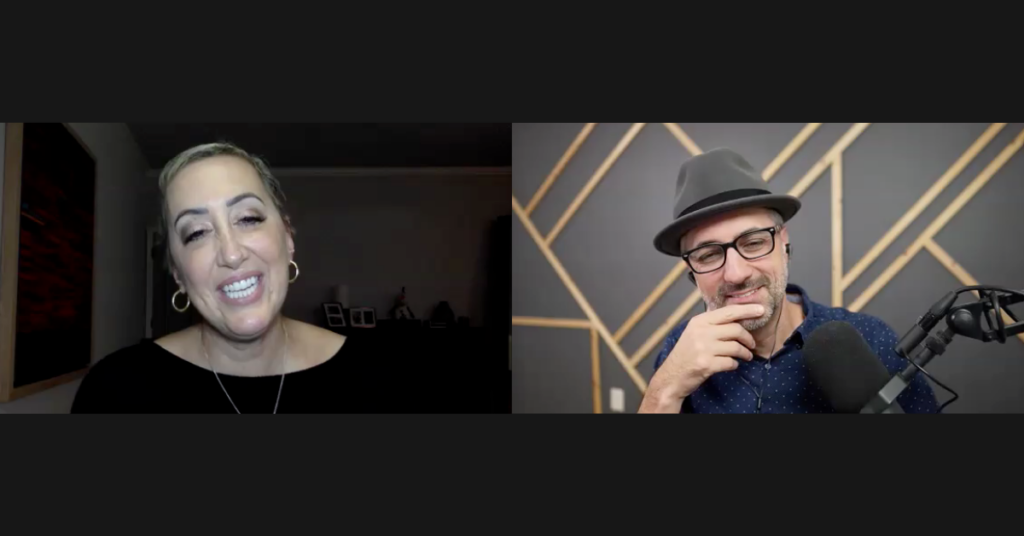 An Olympian's Story of Feeling Betrayed by Her Body
Healthy lifestyle choices, such as being physically active, maintaining a healthy weight and eating a balanced diet are linked to a lower risk of breast cancer, yet no one knows exactly why one person gets breast cancer and another doesn't. Everyone is at risk. In fact, the two most common risk factors for breast cancer are being a woman and getting older. Today's guest was blessed with a body that had served her extremely well – it helped her win a bronze medal at the Olympic Games, to navigate a successful, decade long career on Wall Street and brought two healthy babies into the world. Despite being a top-level athlete, having no history of breast cancer in her family and not being a carrier of the BRCA genes, Lauren McFall Gardner was diagnosed with stage 3 breast cancer at the age of 40. She is here today to share her story and the impact that breast cancer had on her life and her vision of health.
Join Our Mailing List
Get the latest breast cancer news and information, and updates about Real Pink.